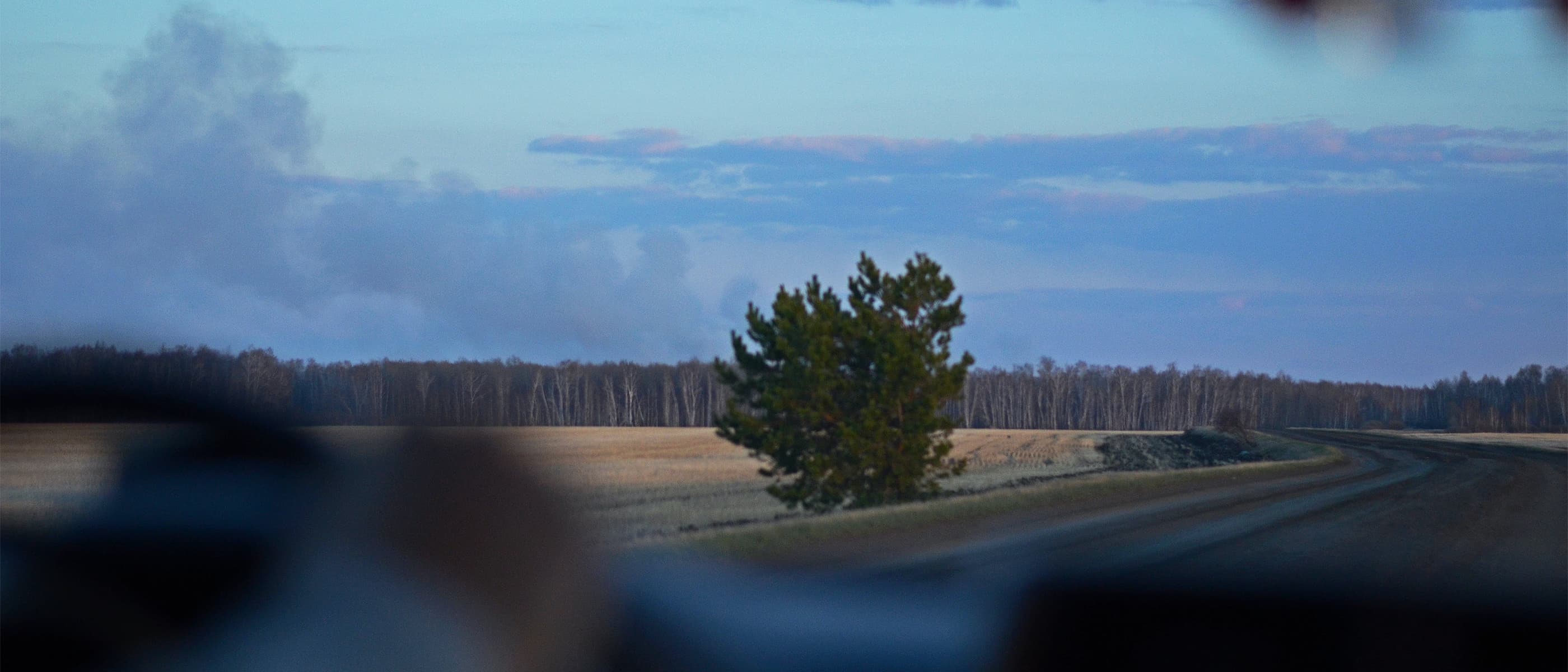 Our Drivers
Our drivers are the face of our business.
Our drivers are our most important asset - they are the ones who meet the vehicle owner in several of the most important moments during their vehicle ownership. Our drivers' primary task is to deliver a unique customer experience - every time.
In order to deliver unique customer experiences at scale, anytime, anywhere, our drivers need to feel comfortable and have everything they need. That is why we have put a lot of focus from day one on building a long-term sustainable and scalable driver model. Our driver model has been our central starting point when building our entire business. Over the years, we have prioritised build technology and processes to create a positive, stress-free, well-paid, varied everyday work life for our drivers.
Today Mobility's driver model is about being able to invest long-term in each individual driver.
All drivers are employed by us and they are trained and certified to handle different types of assignments. They start with simpler assignments, often without customer contact, and then undergo further training to reach new certification levels. The higher the certification level, the more varied & complex the assigments. We believe in "less is more" - that it is better to have fewer specialist trained drivers who deliver more assignments per shift than having a large network of drivers moving only one vehicle per shift. Our drivers feel comfortable with this model and stay for a long time - many have been with us for years and delivered thousands of vehicles.
Before employment, all drivers undergo a thorough recruitment process, reference check, background verificiation and driving test.
We believe that this is how you create a good work environment and that this is why Today Mobility's drivers are so appreciated by both clients and end customers. As a driver, you get to enjoy yourself, develop your skills and take responsibility. And you have fun.
FAQ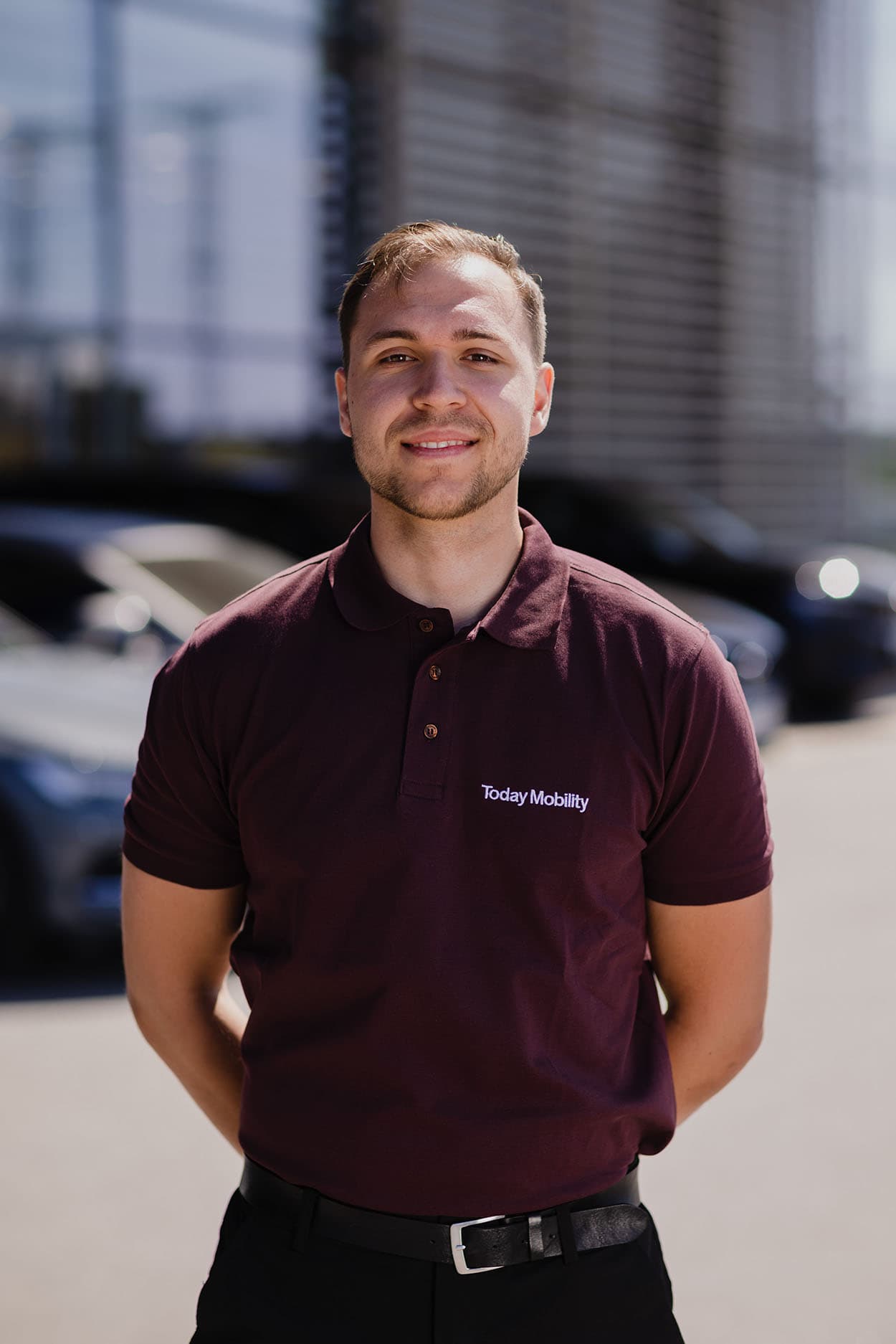 What our drivers say.
Test Drive is a personal favorite. The customers we get to meet are usually excited to test drive a new model that we drive out to them. The product requires us drivers to go through training with our partners where we become product experts at an appropriate level. The combination of being knowledgeable about what we do and the fact that we drive nice cars out to the customers makes this product so much fun to deliver.
We also notice at the facilities that this product creates value. In a way, we help create a lead for our partners while saving them time to focus on something else. The same applies to the customer who is going to test drive the car. We drive the car out to an address that the customer determines and in this way they can test drive the car in an area that they know and drive around on a daily basis.
I feel that Today Mobility has created an environment where we drivers are allowed to take responsibility for how our work should be done at a reasonable pace. There is always someone to get in touch with who can help if problems arise during an assigment. We are happy to solve any problems together, while it is important to learn from previous challenges so that you can quickly become efficient and know how to act if the same problem were to happen again. Ultimately, our services are a solution that resolves many of our partners' or customers' challenges.
I meet many wonderful people during my days at work. Each person needs to be treated in a way that makes them feel comfortable handing over their car keys. During my time at Today Mobility, I have learned to personalize the customer experience so that I convey a sense of trust to each customer. My "social skills" have simply gotten better.
Every day we follow a digital driving schedule that is sent out individually in advance. The days can look completely different considering that we pick up and drop off customers' cars all over Sweden and the needs look different depending on the customer. The fact that the days are so different from each other is probably the most fun thing about the job, it rarely gets boring. It should also be said that it is not completely boring to drive nice cars all day...
We mostly get around using public transport between our assignments. It gives me time to deal with some private things during working hours and prepare for the next client meeting. I usually joke and say that I should have a gold membership at SL like the customers have at SAS. Those who plan our days usually try to make my day start and end close to my home address so that the journeys to and from work are not too long. They give me the opportunity to quickly make it to gym and make the days go smoothly.
It is a very flexible job that is fun and well paid. I decide myself how much I want to work, which makes it easy for me to combine my free time with work. Today Mobility ensures that I receive training in their services, which makes me feel that I am developing at work. My days now don't look like my very first day at work. The more I drive, the more fun assignment are available for me to complete.
You get to meet many lovely people, from colleagues, workshop staff to customers. Even though you have a lot of your own time between assignments, the highlight of the day is meeting clients who are happy with the work I do.
Working in the automotive industry was something that attracted me when I applied for this job. The industry is changing and I would like to be part of that journey.